The Top 10 Destination Weddings in India That Won't Break the Bank
Are you looking for a dream destination wedding without breaking the bank? Look no further than India! With its stunning backdrops, diverse cultures, and a myriad of wedding venues, India is the perfect place to host an unforgettable destination wedding. Whether you are looking for a beachside wedding, a royal palace, or a more rural setting, India has it all. In this blog post, we will explore the top 10 destination weddings in India that won't break the bank. From the tropical beaches of Goa to the majestic hills of Shimla, let's explore the best destination wedding spots in India!
Udaipur
Udaipur, also known as the "City of Lakes", is one of the most romantic destinations for a wedding in India. With its majestic forts and palaces, picturesque lakes, and old-world charm, it is a dream destination for couples looking for a memorable wedding ceremony. Whether you opt for an outdoor or indoor celebration, Udaipur has plenty of venues to choose from. From the grand City Palace to luxurious villas with sprawling lawns, Udaipur has the perfect setting for an unforgettable destination wedding.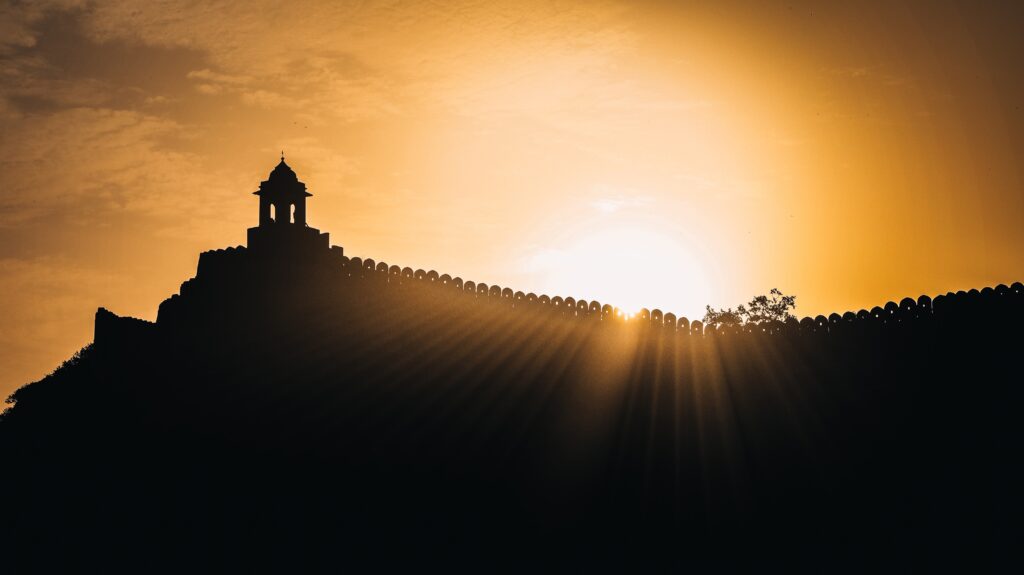 What makes Udaipur even more special is that it's not too expensive compared to other wedding venues in India. From delicious local food to beautiful traditional decor, you can get everything at a reasonable price in Udaipur. The city also offers plenty of accommodation options to suit every budget. With its royal ambiance and romantic atmosphere, Udaipur is definitely one of the best destination weddings in India that won't break the bank.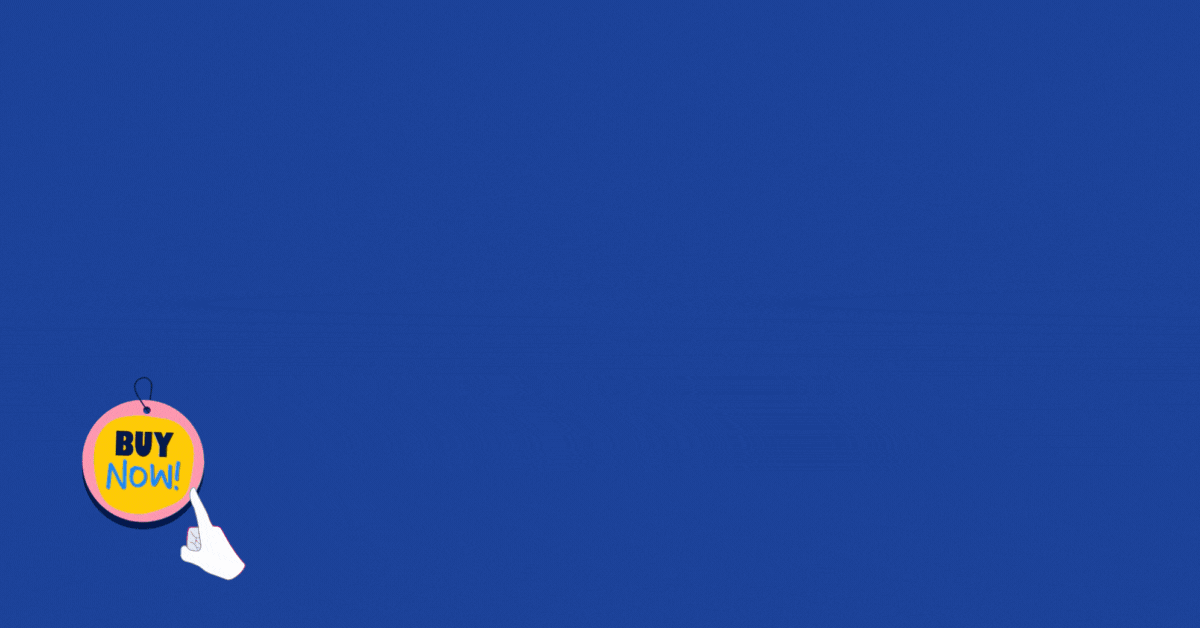 Jaipur – The Pink City
The pink city of India, Jaipur is one of the most popular destinations for weddings in India. With its lush gardens and grand palaces, it's the perfect place to celebrate a royal wedding. The city is well known for its rich culture and heritage, making it a dreamy location for a destination wedding. The majestic monuments such as Hawa Mahal, City Palace, and Amer Fort are ideal spots to host wedding ceremonies and other events.
For accommodation, there are plenty of luxury resorts available at reasonable rates. These include The Oberoi Rajvilas, Lebua Resort, The Raj Palace Hotel, and many more. For pre-wedding events such as haldi, mehendi, and sangeet ceremonies, there are many open spaces and beautiful venues available in the city. These range from ancient palaces to modern luxury hotels.
If you're looking for an unforgettable wedding experience in India, then Jaipur is definitely worth considering. With its impressive architecture, rich culture, and stunning natural scenery, Jaipur can provide a perfect backdrop to your dream destination wedding.
Jodhpur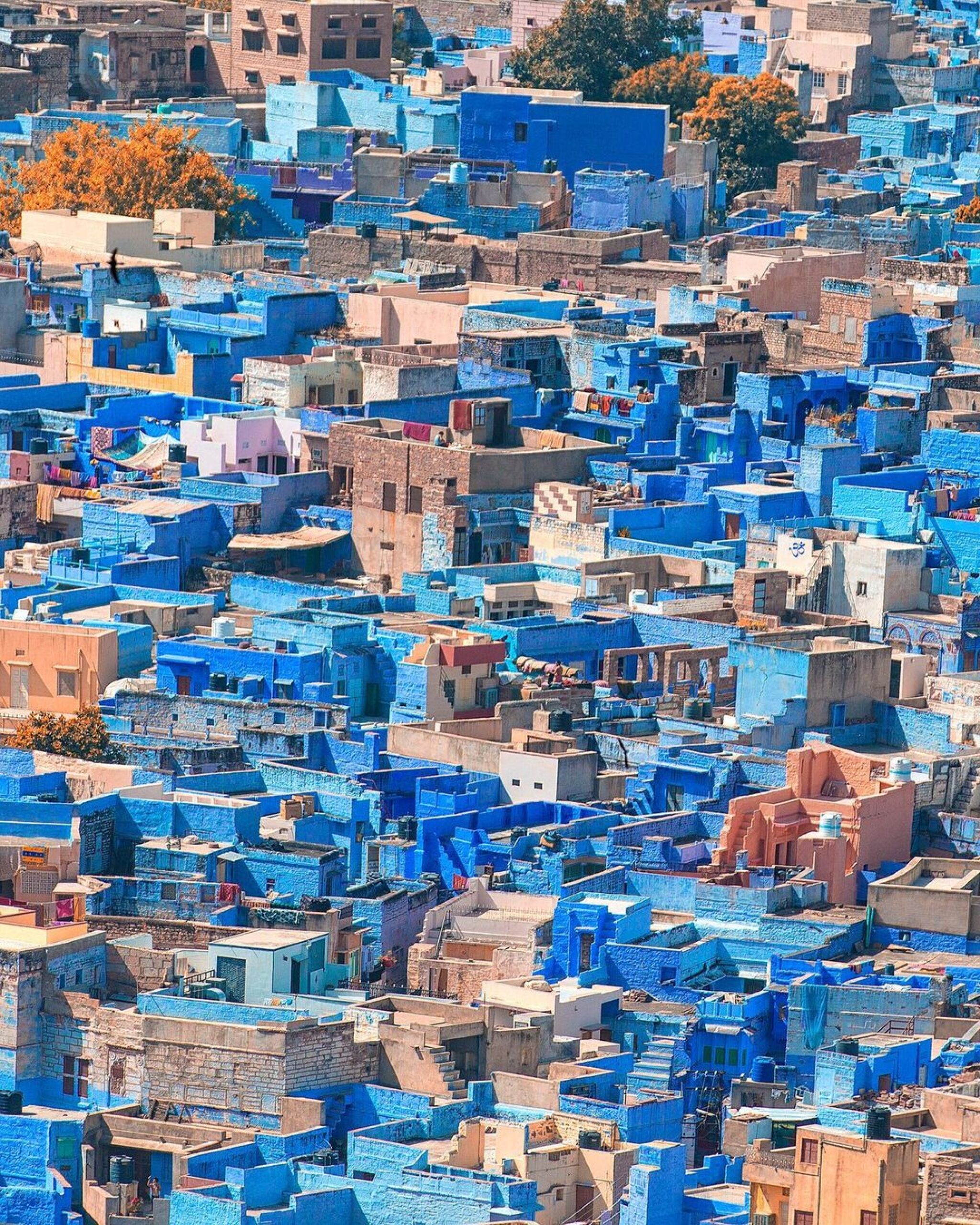 Jodhpur, also known as the "Blue City", is a beautiful and romantic place for a destination wedding. With its enchanting forts, sprawling palaces, and majestic temples, this city in Rajasthan is the perfect place to make memories that will last a lifetime.
Whether you're looking for an intimate celebration or a grand affair, Jodhpur has something for everyone. The city is filled with stunning venues from havelis and luxury hotels to heritage properties and open-air terraces. The rooftop terraces of the Umaid Bhawan Palace, Mehrangarh Fort, and Monsoon Palace offer breathtaking views of the city and are perfect locations for a wedding ceremony.
The city also boasts of some amazing wedding planners and event organizers who can turn your dream destination wedding into a reality. From organizing weddings at royal locations to arranging fun activities and elaborate decorations, they can take care of every detail.
What's more, the local cuisine is another highlight of getting married in Jodhpur. The flavorsome dal baati churma and spicy laal maas are sure to tantalize your taste buds.
Overall, a destination wedding in Jodhpur promises to be a memorable affair that you and your guests will cherish forever.
Agra
Agra is one of the most iconic destinations in India and its Mughal heritage makes it a great place for a destination wedding. With its world-renowned landmarks like the Taj Mahal and Agra Fort, this city offers a unique combination of heritage and modern amenities for an unforgettable event.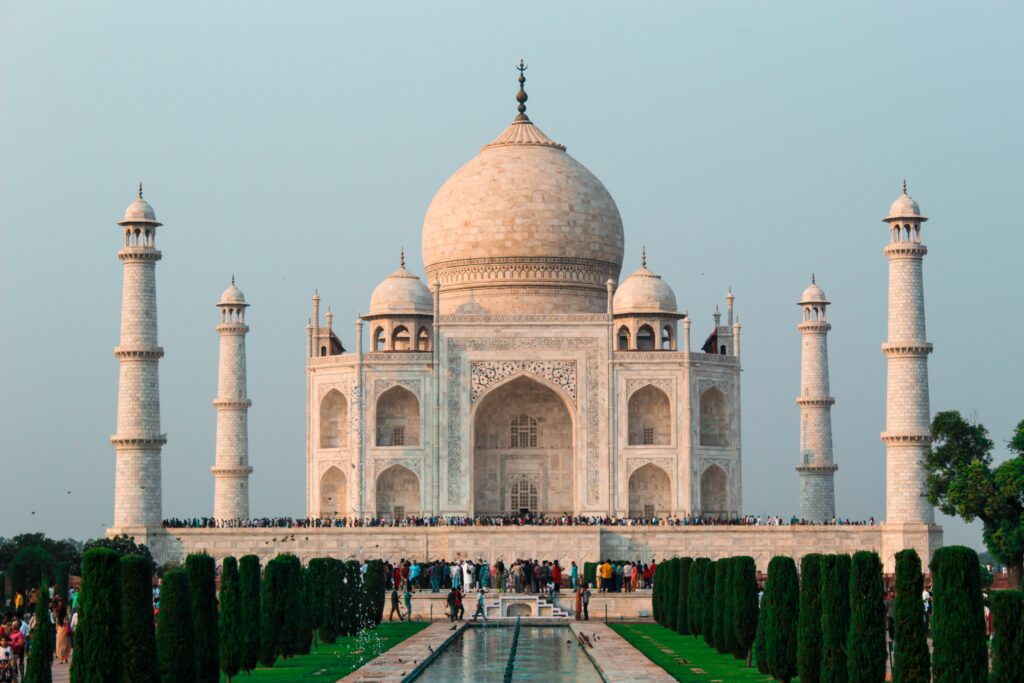 If you're looking to have a destination wedding in Agra, there are several hotels and venues to choose from, ranging from budget-friendly to lavish options. The Oberoi Amarvilas, with its stunning views of the Taj Mahal, is a great choice for those looking for luxury. For more budget-friendly options, hotels like The Gateway Hotel Agra and Radisson Blu Agra Taj East Gate are great alternatives.
There are also numerous outdoor venues to choose from, including Agra's lush gardens and terraces overlooking the Taj Mahal, providing a picturesque backdrop for your special day. From intimate gatherings to grand celebrations, Agra has something to offer every couple.
With its rich history, romantic atmosphere, and stunning views, Agra is a great choice for couples who want a memorable destination wedding without breaking the bank.
Kerala
Kerala, also known as God's Own Country, is one of the most beautiful destinations for a destination wedding in India. With its lush green landscapes, rolling hills, serene backwaters, and long sandy beaches, Kerala is a perfect setting for a wedding. Kerala is home to some of the best wedding venues in India, ranging from luxury resorts and heritage hotels to hilltop temples and beaches.
The state has something for everyone, from beach weddings to traditional Hindu ceremonies in ancient temples and palaces. For those who want to experience a more rustic and simple ceremony, there are plenty of options available in Kerala, including backwaters, eco-resorts, and heritage properties.
Kerala offers many affordable options when it comes to weddings and reception parties. The most popular locations include Kochi, Munnar, Thiruvananthapuram, and Alappuzha. Prices are surprisingly reasonable for everything from decorations to catering and photography services.
For a romantic getaway with all the wedding bells and whistles, Kerala is definitely worth considering. From the beautiful scenery and delicious food to the culture and history, there's something for everyone in this incredible destination.
Mumbai
Located on India's west coast, Mumbai is the country's financial capital and a vibrant melting pot of culture. The city offers some incredible views of the Arabian Sea, making it an ideal destination for a beach wedding.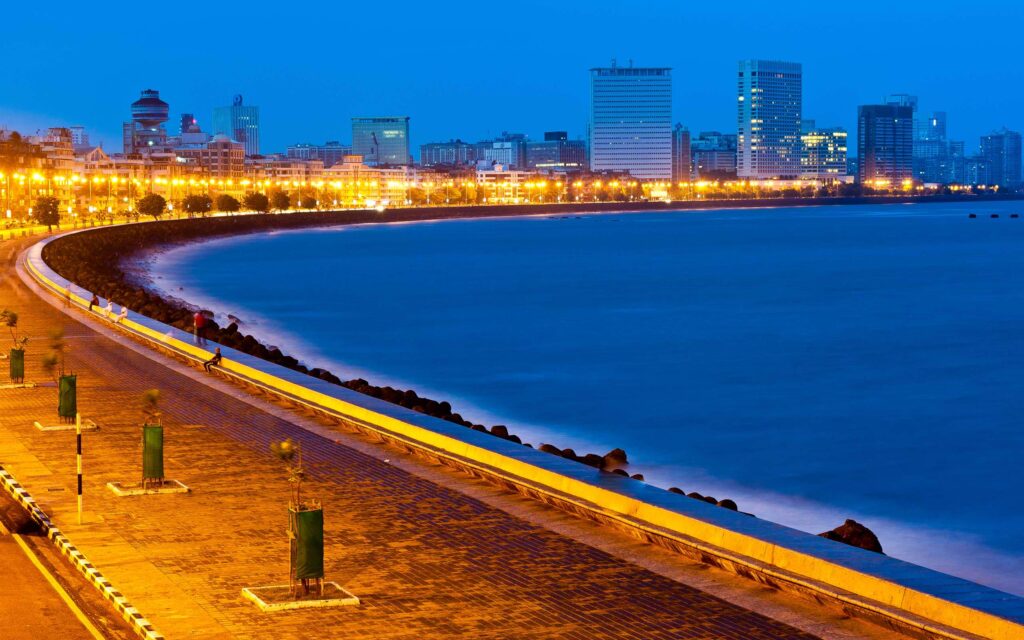 With its tropical climate, Mumbai is a great place to host your destination wedding year-round. There are plenty of venues to choose from, ranging from rustic villas to five-star hotels. Some popular spots include Grand Hyatt, The Oberoi, The Taj Mahal Palace, and Four Seasons Hotel.
Whether you're looking for a romantic beach ceremony or a grand celebration, Mumbai has something for everyone. You can also explore some of the city's iconic attractions like the Gateway of India and Marine Drive while you're in town.
And when it comes to food, Mumbai is known for its flavorful dishes. From street food to five-star restaurants, you'll have plenty of options to choose from.
No matter what you're looking for, Mumbai is sure to make your destination wedding an unforgettable experience.
Goa
Goa, a beautiful state located on the west coast of India, is known for its sandy beaches, stunning sunsets, and vibrant culture. In recent years, it has also become a popular destination for weddings, thanks to its unique blend of traditional and modern elements. If you're considering a destination wedding in Goa, here are some things you should know.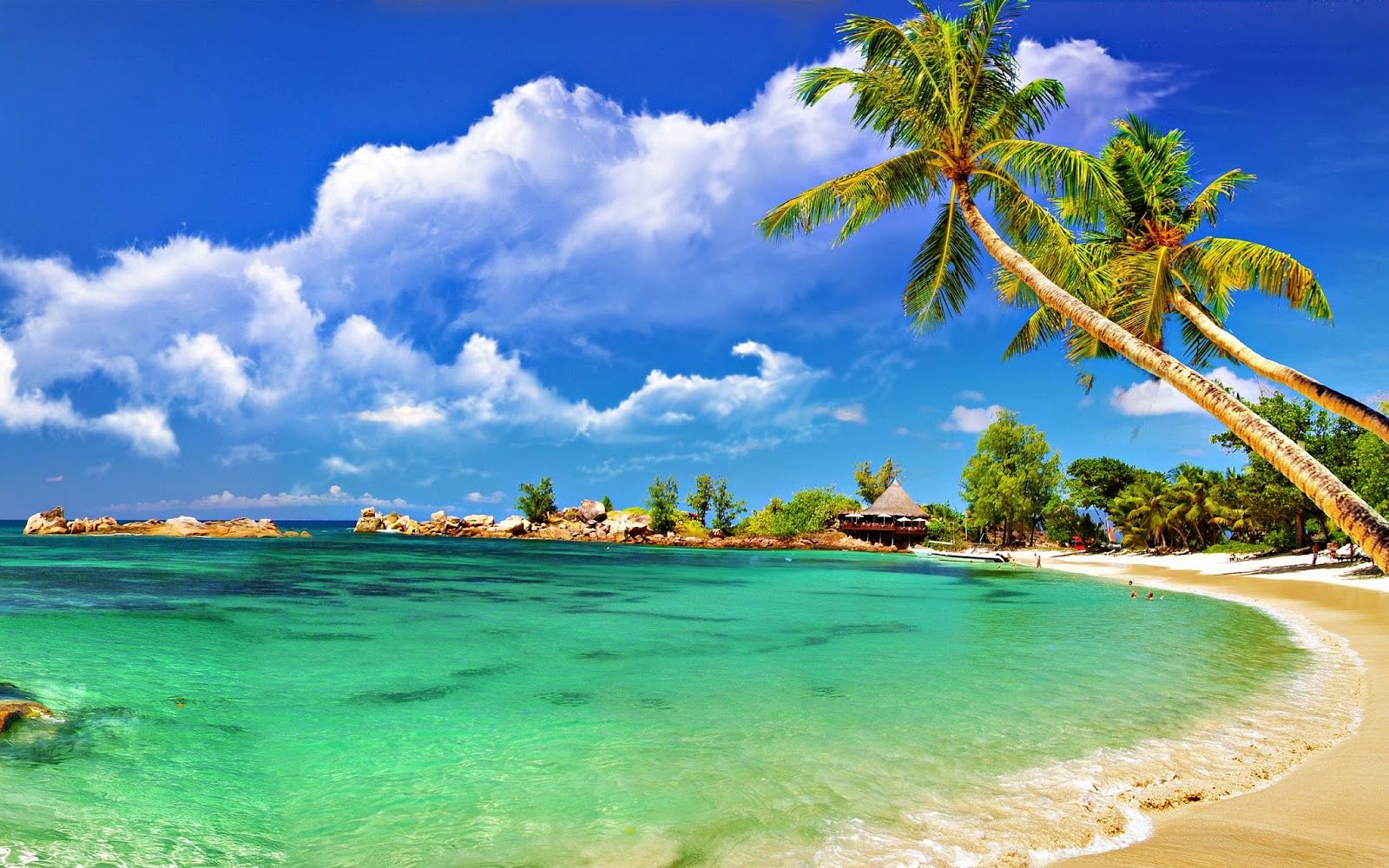 Venues: Goa offers a variety of venues for your wedding, from luxurious beach resorts to charming heritage villas. The most popular wedding venues in Goa are beach resorts, which offer a picturesque setting for a beach wedding. Some of the top beach resorts in Goa include Taj Exotica, Park Hyatt, and The Leela. For a more intimate and traditional wedding, you could choose a heritage villa, which can provide a charming and authentic backdrop for your special day.
Legal Requirements: To get married in Goa, you must meet certain legal requirements, including obtaining a marriage registration certificate and providing proof of identity and residence. It is advisable to engage a wedding planner who can guide you through the legal formalities and ensure that everything is done in a timely and proper manner.
Weather: Goa's weather is tropical, with hot and humid summers and mild winters. The best time to plan a wedding in Goa is from November to March when the weather is pleasant and dry. During this time, you can expect clear skies and comfortable temperatures, making it perfect for outdoor weddings.
Culture: Goa is known for its rich cultural heritage, which is reflected in its cuisine, music, and art. Incorporating local elements into your wedding, such as traditional Goan food, live music performances, or traditional dance performances, can make your wedding truly unique and memorable.
Activities: There's plenty to do in Goa besides getting married. From exploring the beaches and historic sites to indulging in water sports and adventure activities, there's something for everyone in this vibrant state. Your guests will have plenty of opportunities to explore the local culture and enjoy themselves while attending your wedding.
In conclusion, a Goa destination wedding can be an unforgettable experience for you and your guests. With its stunning venues, unique culture, and breathtaking scenery, it's no wonder that it has become a popular wedding destination in recent years. So, start planning your dream wedding in Goa today and create memories that will last a lifetime.
Some Useful links
Totam elit laboris? Eu donec consectetuer litora adipisci praesent convallis augue
Tags Cloud